Visit
We look forward to your visit and are happy to make any accommodations possible to ensure that you have an enjoyable experience.
Trained docents are often available to provide guided tours at your request.  A hand-held audio tour, as well, is available for you at the entry to the Civil War gallery.  Staff or volunteers can direct you.
Reservations are required for adult groups of 15 or more. 
What Our Visitors Have To Say…
Wonderful!  The pictures and letters are so personal it gives us an understanding of the sacrifices.  We will be back!

Eileen & Bill – Louisville, CO
"Absolutely Amazing!"
Larry & Jenine – Hughesville, PA
Wonderful and informative – a real eye-opener to the history of this country.

David, Janette, Chelsea, & Breana – Kellyville Ridge, Australia
Great experience!  After leaving the Civil War Gallery, I wipe away tears and am thankful for our soldiers.

Angela – Corsicana, TX
"This is the most interesting museum I have ever been to.  I hope the collection lives on!"
Russ – Salem, OR
"Just awesome! 
Thanks so much!"
Loren & Vicky – Murchison, TX
The Pearce Museum invites you and your class to step back in time and experience two events of the 19th century that forged our nation's identity — the American Civil War and the westward expansion that followed.  Enrich your curriculum and complement your classroom studies with our educational programs created to meet TEKS requirements for specific grade levels.
While the programs are designed for specific elementary and middle school grades, any one can be adapted to fit your students' grade level. 
To schedule one of the group programs listed below, email Cindy Williams at
Cynthia.williams@navarrocollege.edu
Thank you for the wonderful tour of your outstanding Pearce Civil War Gallery and for the opportunity to learn more and gain more knowledge on those things.  I was very interested and was amazed with the medical tent.  I would like to be a doctor when I grow up.  So thank you very much.                     Yours Truly,                                             Isabella                                             Hubbard Elementary
AVAILABLE PROGRAMS
A combined gallery program designed for large groups.  Students tour the Civil War and Western Art galleries while docents highlight the major themes of the Civil War and unique works of art in each.
Program time: 1.5 – 2 hour
Ideal for: large/multiple classes
Fee: $4 per student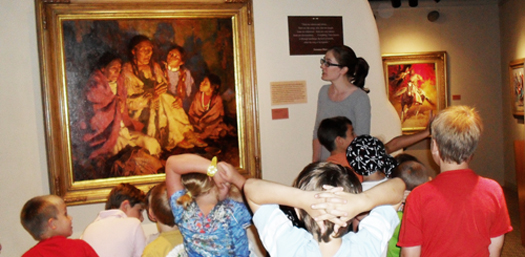 A large group program tailored for a younger audience.  This tour allows students to compare and contrast life during the 19th century to modern times through guided tours of the galleries and hands-on activities.
Program time: 1 – 1.5 hours
Ideal for: large/multiple classes
Fee: $4 per student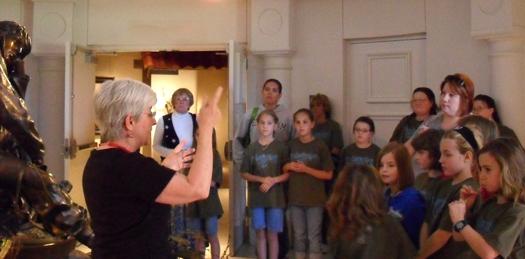 An in-depth look at the American Civil War — what caused it and what happened afterwards, the major battles and the major "players," what life was like for a soldier in the field, and the role that Texas played in our country's bloodiest conflict.  Students may keep a journal while in the gallery or write a letter home as part of the learning experience.  Includes a 17 minute introductory video and "battlefield experience."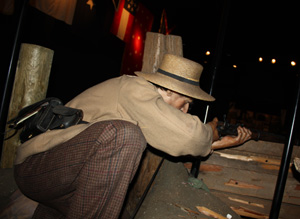 Program time: 1 — 1.5 hours
Ideal for: small/single classes
Fee: $3 per student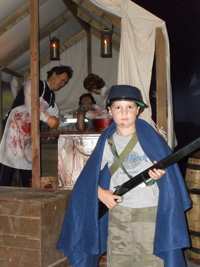 Students examine the six basic elements of artistic expression through observation, personal expressions through observation, personal interpretation, and hand-on creativity.  They will learn how to "read" and understand a piece of art as they would a story; and with each work explore a new chapter in the history of the American West.  As part of the program, students create their own piece of western art.  Please speak with the Art Curator to develop a specific art program to fit your needs.
Program time: 1 hour
Ideal for: small/single classes
Fee: $4 per student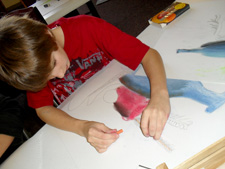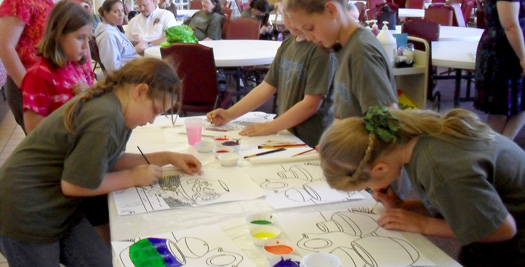 Experience stories of the "Old West" through Western Art.  Students will learn to "read" a work of art by exercising observation and critical thinking skills.  With each new work of art,    students explore another chapter in the history of the American West; from cowboys and Indians to wagon trains and cattle drives.
Program time: 1 hour
Ideal for: small/single classes
Fee: $3 per student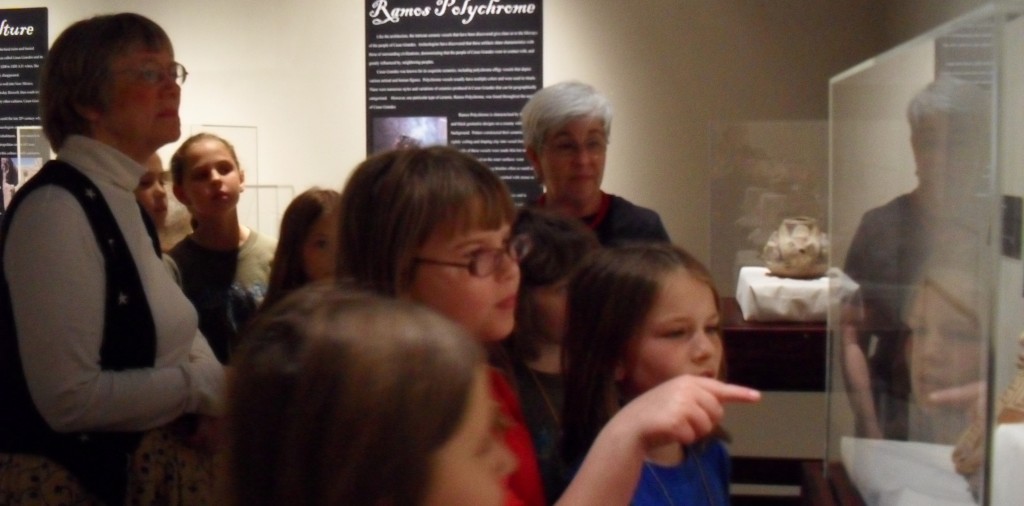 Just what is an archive?  Find out when your students take a behind-the-scenes look at the inner workings of the museum's archive facility.  Learn what you can find in an archive, the difference between primary and secondary sources, how to do historical research, and how to handle original documents.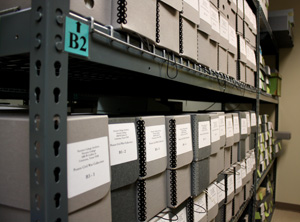 Program time: 1 hour
Ideal for: 20 students or less
Fee: $3 per student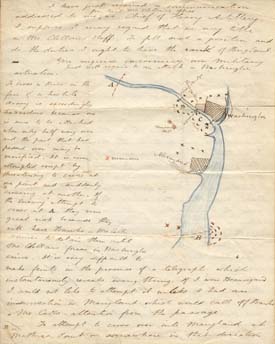 Thank you for introducing our class to the wonderful world of art.  I appreciate the opportunity.  I liked the Museum the best and you telling us about the different types of paintings.  I myself am an artist.  It really helped me.  Thanks again.  I hope I can come back one day.  Maybe someday, I will be a famous artist!

Your Friend,                                                                                                                              Landon                                                                                                              Hubbard Elementary
Pre-Visit Preview
Teachers may schedule a free pre-visit tour of the museum to prepare for their trip.  Please call to make arrangements.
Payment
Cash, credit card, or check as payment is due on the date of your visit.  Checks should be made payable to:  The Cook Center
Chaperones
We require one adult chaperone for every ten students.  Teachers, chaperones, and bus drivers are admitted at no cost.  Chaperones above the one to ten ratio must pay the standard program rate.  Teachers and chaperones are responsible for the supervision and discipline of their students at all times.
Gift Store
Please allow plenty of time to visit the Cook Center Store in the atrium.  Ask about pre-packaged gift sacks.
Special Programs
Special programs can be designed for students' needs.   Please ask to speak with museum staff when scheduling.
bus drivers and one teacher per class admitted free
one chaperone per 10 children admitted free (required)
additional chaperones/teachers pay student fee
Available Programs
Lunch
at the Cook Center. (as available)
Tour                                                                                                                                           the Pearce Museum.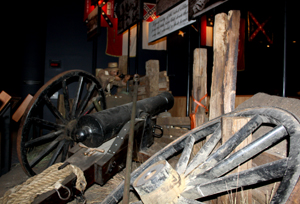 Experience the Civil War through letters, diaries, documents, and artifacts.  Discover a battlefield medical tent, learn about the causes of and the resulting aftermath of America's worst conflict.

Enjoy the art of the American West including works by G. Harvey, Howard Terpning, Roy Grinnell, Buck McCain, & James Muir.  This contemporary display of well-known works tells the story of the historic west.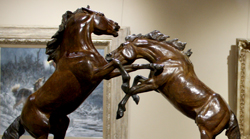 Shop                                                                                                                                          at the General Store. 
Find books, souvenirs, gifts, and collectibles for any occasion.  Also look for the Pearce Museum's series – The War: Day by Day – which chronicles the War from beginning to end with letters, diary entries, and official communications directly from the Museum's permanent collection.  It's the perfect way to take home a piece of the Museum.
Fee: $12 a person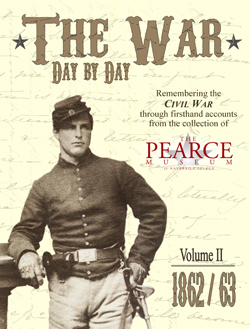 Everything listed for Museum & a Meal but lunch!
Fee: $5 a person
Please email the Cindy Williams at Cynthia.williams@navarrocollege.edu for more information, to design a program for your groups' needs, and to make the reservation.
Still looking for more?  In addition to the Museum, the Cook Center houses the                               Cook Planetarium.  Ask about available shows when you book your Museum tour!
3100 W Collin St. Corsicana, TX 75110       (V) 903-875-7642              (F) 903-875-7473
To schedule groups :
Cynthia.williams@navarrocollege.edu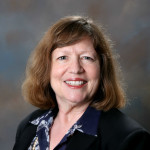 Ann Steele Zembala
Director
ann.zembala@navarrocollege.edu
903-875-7438
Christina Lucas
Curator of Exhibits and Collections
christina.lucas@navarrocollege.edu
903-875-7655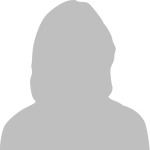 Dr. Kaye Tindell
Education Specialist
kaye.tindell@navarrocollege.edu
Work:903-875-7437
Cell: 817-512-4777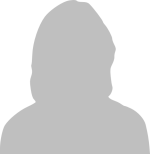 Cindy Williams
Education Tour & Volunteer Coordinator
Cynthia.williams@navarrocollege.edu
Work:903-875-7437
Cell: 903-875-8999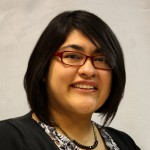 Jessica Martinez Kindon
Administrative Assistant
jessica.kindon@navarrocollege.edu
903-875-7642